Not satisfied with your purchase?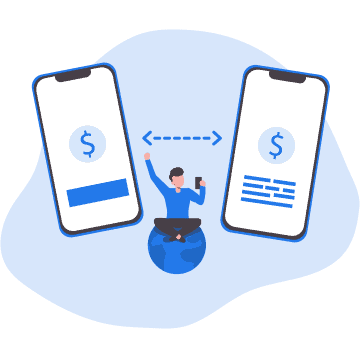 If you are not satisfied with your purchase, you may return it to us in accordance with our Returns and Exchange Policy detailed below. Have further questions? Contact us on sales@tech.co.za for more information.
Tech.co.za Returns and Exchange Policy
Clause 1 Circumstances in which Returns and/or Exchanges are allowed
1.1 We permit returns and/or exchanges in the following instances:
1.1.1 The incorrect goods have been delivered to you;
1.1.2 The goods delivered to you are damaged or defective;
1.1.3 You do not want the goods which were delivered to you; and
1.1.4 The goods have the incorrect size or specifications.
Clause 2 When a Return and/or Exchange needs to be initiated
2.1 Returns and/or exchanges need to be initiated within 10 (ten) business days of delivery of the goods having been delivered to you.
Clause 3 The choices you have upon returning the Goods
3.1 When a good is returned to us, and assuming that the requirements in Clause 5 below have been met, you can:
3.1.1 Have your account credited with the amount paid, less any handling fees and/or other charges which may be required to be levied against this amount;
3.1.2 Have the amount refunded to you less any handling fees and/or other charges which may be required to be levied against this amount; or
3.1.3 Have the good replaced/exchanged.
Clause 4 How a Return and/or Exchange is initiated
4.1 All returns and/or exchanges shall be initiated by means of an email sent to sales@tech.co.za setting out:
4.1.1 the reason for the return; and
4.1.2 whether you would like the account credited, refunded or replaced/exchanged.
4.2 Please note that returns shall be effected entirely at your own risk, and as such, we strongly recommend that you ensure the delivery of the good's return, and that you utilise a courier that can provide you with proof of delivery.
Clause 5 Condition of the Product Returned
5.1 In returning the good to us, the following shall apply. The good needs to be:
5.1.1 Undamaged;
5.1.2 Unused;
5.1.3 In the original sealed packaging;
5.1.4 Have the original receipt;
5.1.5 Packaged and wrapped correctly and safely by you.
5.2 Should goods not be returned in the manner specified above, we may, at our discretion, choose not to permit the return and/or charge you a handling fee.
Clause 6 Manner of Return
6.1 We will require you to return the good to our offices at the following address: 88 Sovereign Drive Route 21 Corporate Park, Centurion, Gauteng, South Africa, 0178.
Clause 7 What will happen once a Product is returned
7.1 Within 5 (five) business days of the goods being returned, and subject to a good inspection, the return will be processed.
7.2 Thereafter, your account with us will be credited, refunded or replaced, as per your preference within a further 5 (five) to 30 (thirty) business days.
Clause 8 Product Inspection
8.1 Once returned, and prior to accepting such return, we will be permitted to inspect the goods.
8.2 Should the goods in our reasonable discretion not be suited to be returned, we shall not be obliged to accept such return.
Clause 9 Excluded Goods and Fees
9.1 The following good(s) shall be excluded entirely from the above returned policy:
9.1.1 Digital goods;
9.1.2 Headphones;
9.1.3 Toothbrushes;
9.1.4 Courier fees shall not be refundable.